TeleMaster
SysGenix Offers fully custom Business Critical Application and Support.
TeleMaster – Call Accounting Software
TeleMaster is a product which specializes in call billing software. This application is compatible with all sort of PABX systems, such as Avaya, Cisco & Panasonic systems. Which helps customer to monitors telephone costs of an organization, assists in identifying abuse / missuse of telephony system. Also, it helps management with complete analysis of telephone calls for the organization.
TeleMaster call billing application can be used across small, medium as well as large enterprises and across all the verticals. We strive hard to exceed the expectations of our customers by redefining excellence in our service area.
Tracks emergency calls and suspicious calling activity.
Web browser based – accessible from any Device in the network.
Powerful and flexible Reporting engine.
Support for workflow automation, Such as Email alerts.
Complete Overview of telecom usage and expenditure with our TeleMaster Call Billing software.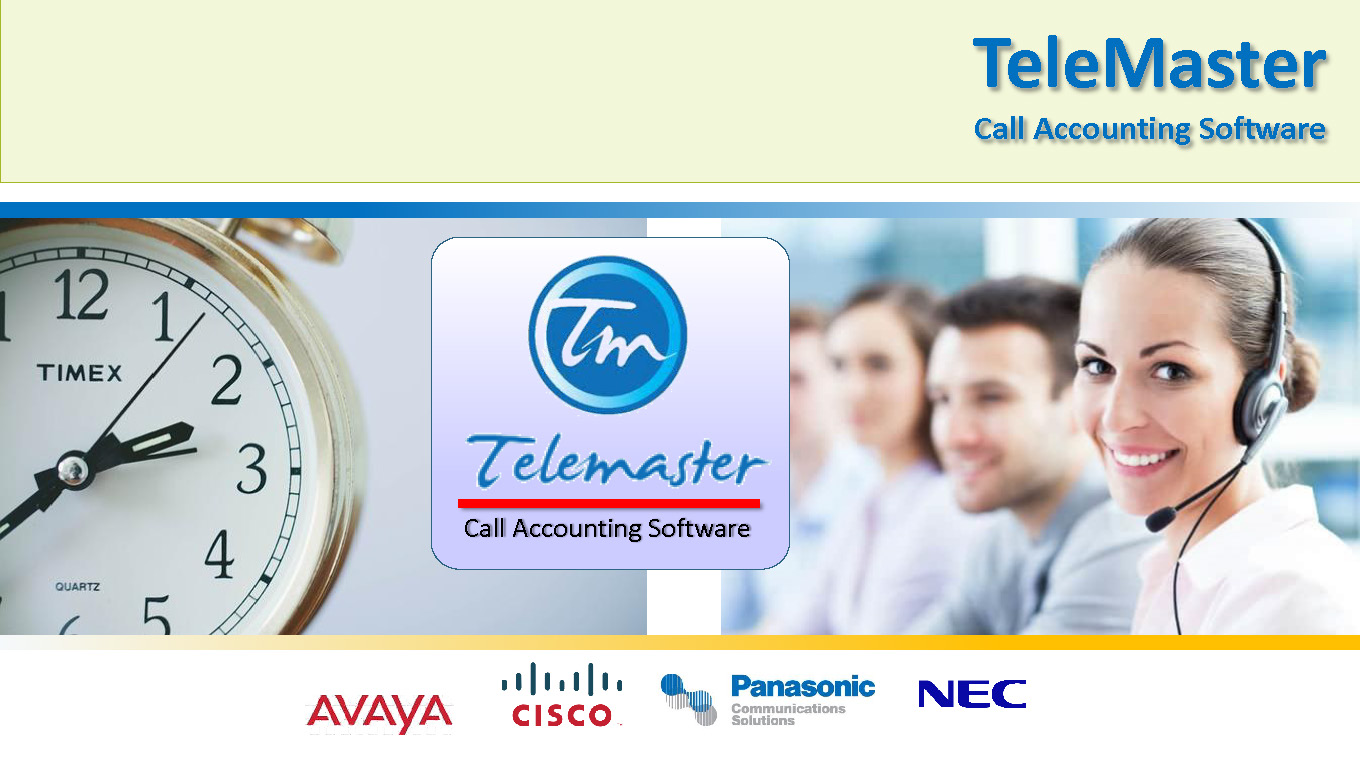 How
TeleMaster – Key Features
Real-time data collection.
Automatic report scheduling.
ANI / Caller ID Deluxe reporting.
Ability to E-mail reports.
SMDR Failure Alarm.
Web enabled reports with permission-based access.
IP-based calls support.
Export to time and billing packages, spreadsheet or PDF file.
Dashboard – Graphical with Chart.
Graphical reports on Dashboard (graphs).
General summary reports.
Supprt Package or Flexible pricing.
Supports User Authorization codes.
Tracks Ring time, On-hold time and Abandoned calls (Depends on phone system).
Multi-User support with Role base Access.
Multi Type of PABX Support in one application.
The most demanded Reports.
Shortest / Longest calls by extension.
Most Expensive calls by extension.
Most frequently dialed numbers.
Account/Dialing code wise reports.
Call Center Support (Optional).
Office
202-3337B, Acadia Business Centre, 8th Street East, Saskatoon, SK S7K 4K1
Hours
M-F: 9am – 5pm
S-S: Closed